Fun Transworld park session with the Powell Peralta team.
Read More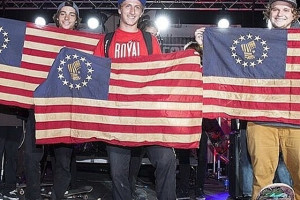 1st place weekend for Powell-Peralta!
Read More
Steve Caballero talks about being a father
Read More
Take a look at what went into making the Vans x Star Wars video.
Read More
Nolan Munroe and Brad McClain at the Vans Pool Party 2014
Read More
First Try Friday is going to be Legendary, Steve Caballero
Read More
Rookie wookiee (played by legend — Steve Caballero) rips the bowl and receives mixed scores from the judges in this Vans x Star Wars commercial.
Read More
Highlight reel of Cab's days in the streets.
Read More