A few hours at The Berrics. Thank you guys for the invite!
Read More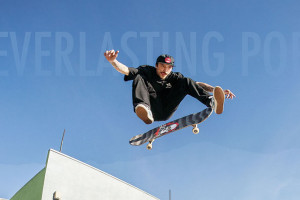 Flight Deck Construction, Charlie's down.
Read More
Continue to follow Vincent Luevanos as his guides you through some of the "many good views at YMCA Skate Camp".
Read More
Join Vincent Luevanos as he guides you through the many good views of YMCA Skate Camp
Read More
Charlie Blair, Scott Decenzo, Will Smith, Landon Belcher, Vincent Luevanos, and Micaiah Furukawa at Woodward West. Filmed and edited by Ryan Rullman.
Read More
Skatepark mission for Powell-Peralta! Destination, Santa Clarita.
Read More
Charlie describes why he thinks Flight Decks are the future
Read More
The future of skateboarding is here! Flip faster, pop faster, and have more confidence when you're skating.
Read More
Our friend, Nate Hopewell, invited us over for a backyard mini ramp session. Thank you Nate!
Read More