Idaho Falls Skatepark featuring Scott Decenzo, Brodie Penrod, Charlie Blair, and Landon Belcher
Read More
DTLA brick quarter pipes with Brad McClain, Scott Decenzo, Vincent Luevanos, and Landon Belcher.
Read More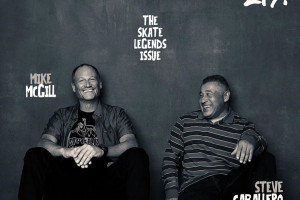 Mike McGill and Steve Caballero go "Off Camera with Sam Jones."
Read More
Huntington Park Skatepark with some of the squad.
Read More
'Raw Clips' featuring Vincent Luevanos at this tennis court gap.
Read More
Here are some 'raw clips' of Charlie Blair from our time at YMCA Skate Camp.
Read More
Dale Decker released a 10 minute edit featuring Christopher Hiett
Read More
The Berrics released Spencer Semien's "Catnip"
Read More
Be on the lookout for Spencer Semien!
Read More