The Red Dragons released "Double Dragon," a video that features Scott Decenzo.
Read More
Eduardo Naranjo is down for #FlightDeckConstruction
Read More
"Let's Go Skate" footage of Scott Decenzo
Read More
Continue to follow Vincent Luevanos as his guides you through some of the "many good views at YMCA Skate Camp".
Read More
Join Vincent Luevanos as he guides you through the many good views of YMCA Skate Camp
Read More
We have released "The Search For Animal Chin" on YouTube for your enjoyment. Let your family and friends know!
Read More
Propaganda was released in 1990 and is the 7th video that we released.
Read More
Volcom's Gavin Bottger "Duel For Fuel" video part is going down in the history books!
Read More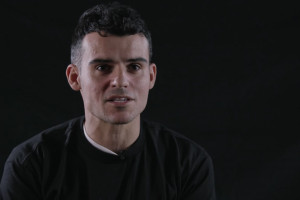 Kilian Martin shared his thoughts with The Berrics on how he's able to express himself through skateboarding
Read More
The first of the famous Bones Brigade videos, "The Bones Brigade Video Show" is now live in it's entierity.
Read More