Powell-Peralta at the Lancaster Skatepark grand opening with NKA.
Read More
Two separate sessions at a couple of brick spots.
Read More
Improvised lines at Cherry Park with Donny Hixson.
Read More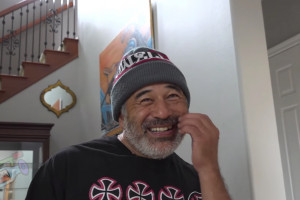 Raw footage from iDabble VM's tour of Steve Caballero's home.
Read More
NKA released a video titling it "The Best of Andy Anderson" Part 1
Read More
Here's a recap of our 'Raw Clips' videos, 1 through 11.
Read More
Action packed day for the Powell-Peralta squad with Dale Decker.
Read More
Donny Hixson is a Master Lipslidesman.
Read More
Charlie Blair, Vincent Luevanos, and Ethan DeMoulin at Houghton Skatepark.
Read More
Freestyle Magic with Andy Anderson from iDabble Video Magazine
Read More