Skatepark mission for Powell-Peralta! Destination, Santa Clarita.
Read More
Our friend, Nate Hopewell, invited us over for a backyard mini ramp session. Thank you Nate!
Read More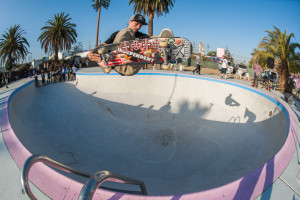 Blane Brummer held a party at the Pink Motel last weekend. Team manager, De Ville Nunes, took some of the crew to it. Shane Borland, Mighty, Charlie Blair, Taylor Nye, and Kiko Francisco.
Read More