Steve Caballero, AJ Nelson, Kiko Francisco, and Héricles Fagundes highlights at The Pink Motel, from Shred Fest 2021.
Read More
Click in for Cab's Pro-Tec Technique on FS Smith Grinds.
Read More
Urethane released a music video for their recently released song, "Gravity." Steve Caballero on the guitar.
Read More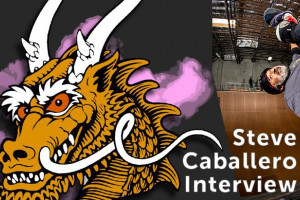 'Old Guys Rip Too' caught up with Cab for an interview.
Read More
Steve Caballero sat down with The Whiskey Throttle Show for a four hour interview. Check it.
Read More
Turn up the volume and tune in with Charlie Blair for our first issue of 'RIP THE RIPPER'
Read More
Steve Caballero gave his grand tour of his home to our friends at The Berrics.
Read More
iDabble VM released all of the raw footage that they have from filming Steve Caballero's 'Rad Dads' segment.
Read More
One of the most perfect skateparks is Linda Vista Skatepark, located in San Diego, CA.
Read More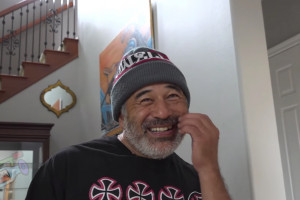 Raw footage from iDabble VM's tour of Steve Caballero's home.
Read More