Kelvin Hoefler, featured in Monster Energy's "Aspire-Inspire" series.
Read More
The Powell-Peralta crew set up this school yard mega ramp for some extracurricular activities.
Read More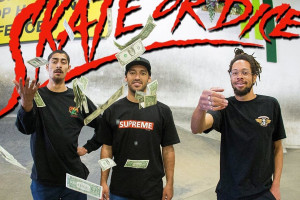 Vince, Kelvin, and Spencer got in a game of 'Skate or Dice' at The Berrics
Read More
'Best Trick' at the Lancaster Skatepark grand opening. Video by Dale Decker.
Read More
Action packed day for the Powell-Peralta squad with Dale Decker.
Read More