March 19th! We get on the road around 10:30am. Around 12:30, we pass the New Albany Amphitheater and cross over the Ohio River. A couple more hours of sleeping, music, talking, and looking go by. Then 3pm, mandatory stop at Starbucks! We pull up to Ollie's Skatepark at 3:30pm. We were greeted by Bob, then he took us through the back door and offered us snacks and drinks. We entered Ollie's Skatepark with our hoodies on and coffees in hand. This park is HUGE, 60,000 square feet huge!

The guys started getting down in the street/flow section. Jarren, Nolan, Charlie, and Brendon spotted a steep pyramid. Perfect for slides and blasting huge airs. Jarren took a slam and reopened his elbow wound...when will that thing ever heal up?! Corey was getting down on the gap to rail and bump to rail(kickflipping into anything, hurricanes and sugarcanes, and gapping to backside noseblunt and backside over crooks). Lance was making the table top gap look as easy to skate over as a crack in the side walk. He also destroyed one of the pyramids, with a Nollie front foot flip 270 BANGER. Nolan and Roman spotted a quarter pipe to bank in one of the corners of the park. Nolan was tweaking some big backside airs and Roman got away with a no grab BS 360! Brendon, Lance, and Corey started skating over the barrier. Brendon makes kickflip fast plants look a lot easier than they really are.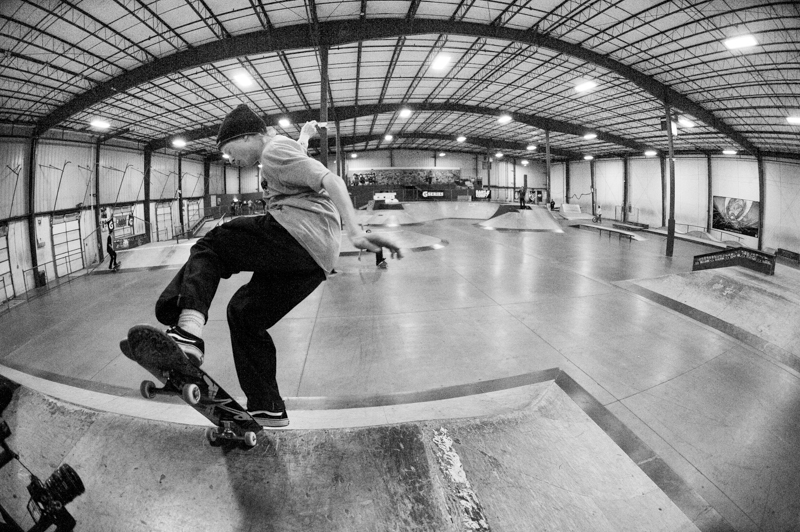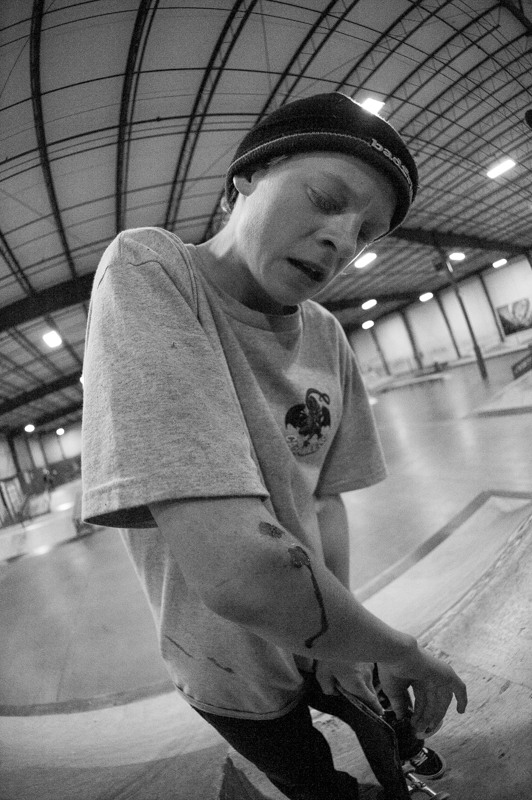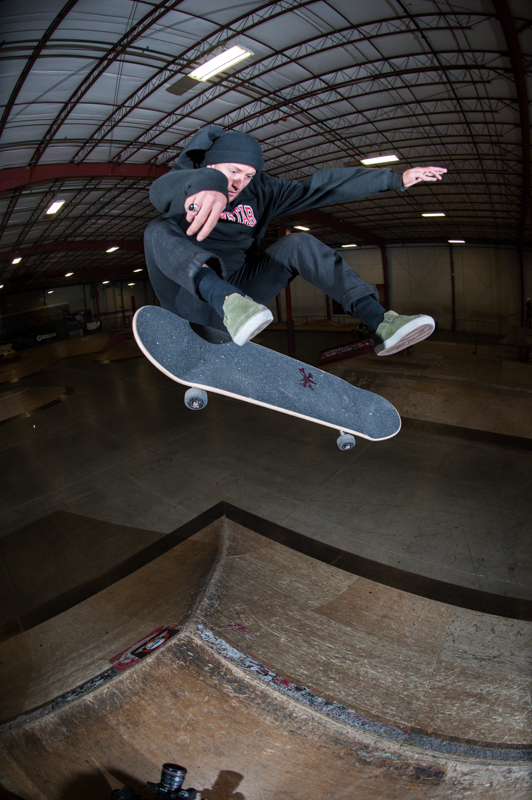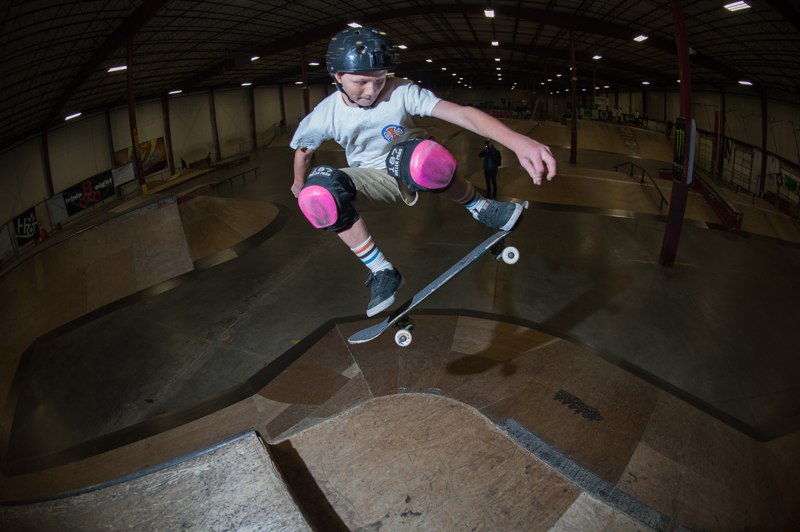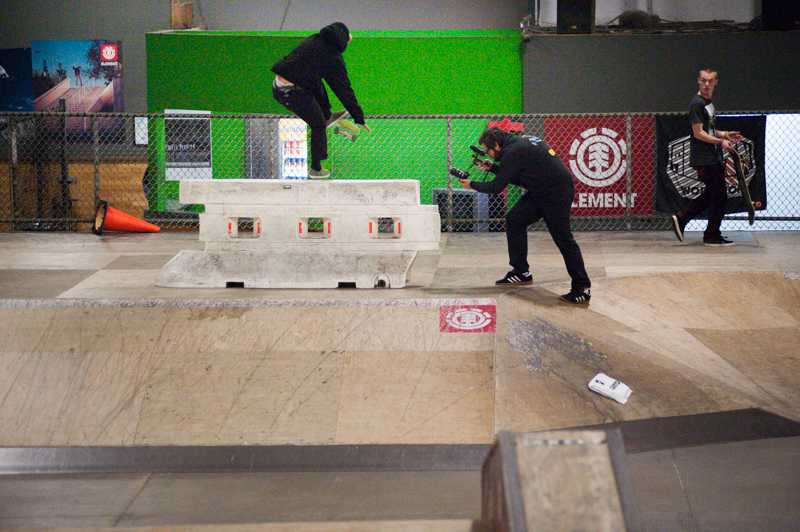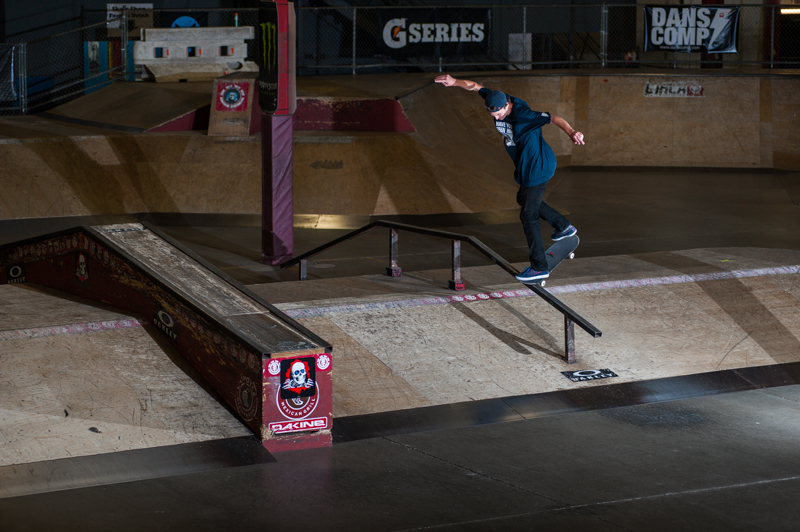 Pizza time! About 20 Large Pizzas from Papa John's fed everyone. We ate, drank soda, and shared stories with each other. Charlie even fed someone pizza haha. The food was good and it reenergized everyone for more skating. But before we started skating again, we handed out product and coordinated some challenges. Charlie entertained a young baby by bouncing up and down on a new skateboard deck and the baby was loving it.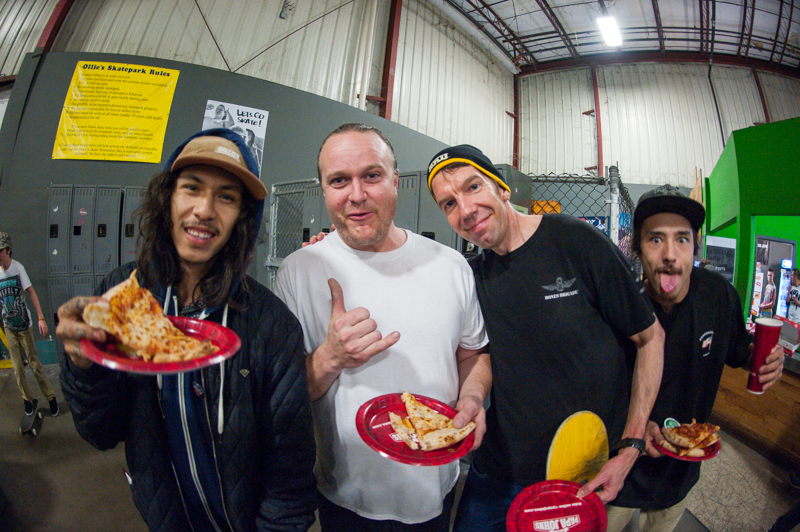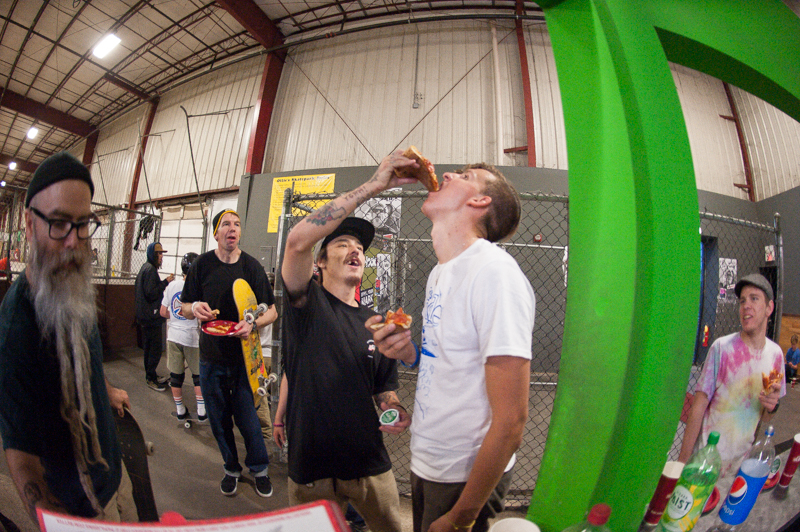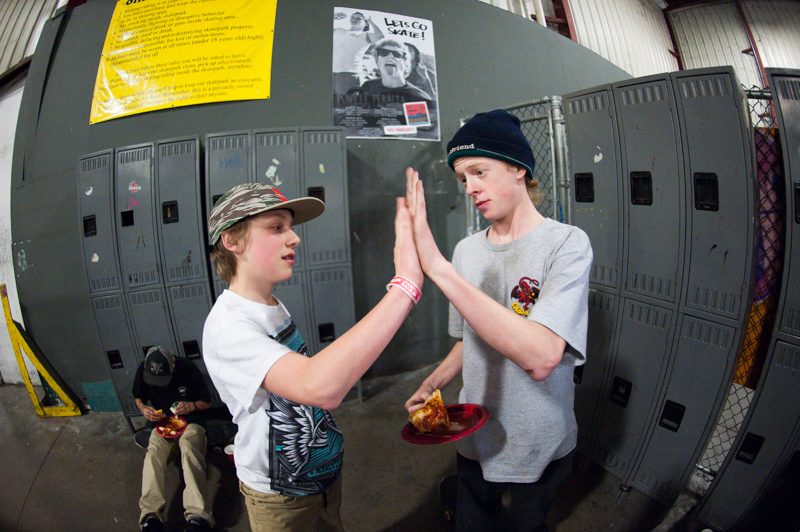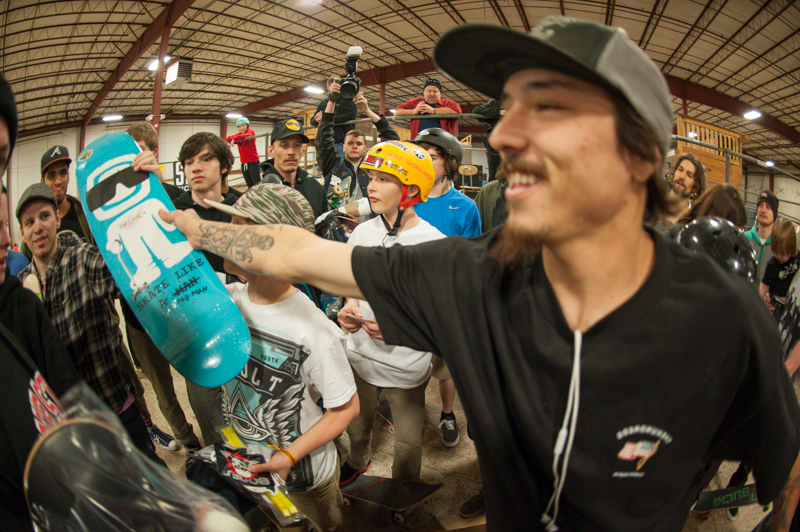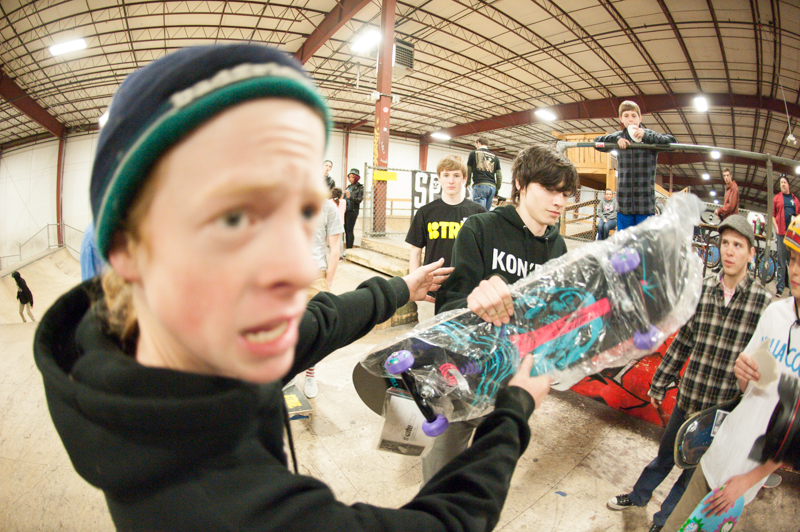 Once the last board was handed out, Charlie hopped into the empty cardboard box then rode down one of the ramps. Go time! Nolan and Roman were the first to test out the bowl. It took some getting used to, but once the guys figured out the lines it became a jam session. Charlie, Mighty, and Jarren joined in on it. Jarren got a nice one footed invert, Mighty was killing it with lip tricks and airs, Nolan knew every line and got a super long backside 5-0 to fakie around two corners. And Charlie gave Terry's filmer board a try and blasted a few huge frontside airs!
"Top Roman" wowed the crowd with his vert skills! Deville and Terry were bugging him the whole trip about getting a Stale fish 540 and what do you know...Roman got it! Another trick to remember was his air up to FS Nosegrind/tail grab on the pool coping extension. Absolutely nuts! You kill it Roman.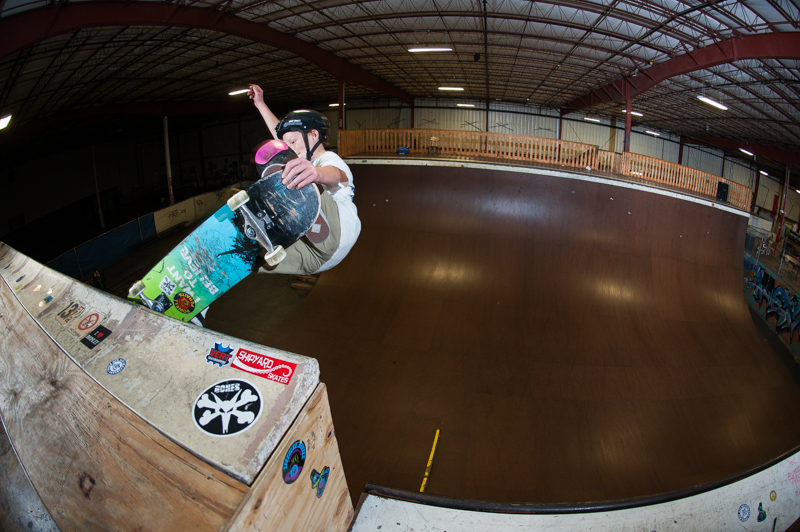 Big thanks to all the homies that cruised out for the #LetsGoSkate session and to Ollie's Skatepark for having us. It was a lot of fun. We look forward to coming back again!