Brad McClain Skateboard Park Eliminations
Read More
Brad McClain explains how he does his back lips in pools.
Read More
Total recap of the Vans Pool Party 2013.
Read More
Kilian Martin spent a few weeks in India to work on a new video.
Read More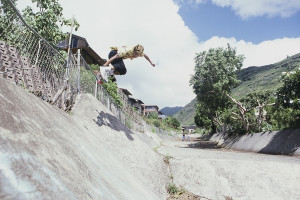 Special sale price for our Powell-Peralta Hawaiian Print shirt.
Read More
A day of filming with Aldrin Garcia at the Sea Hawks 11 stair.
Read More