Continue to follow Vincent Luevanos as his guides you through some of the "many good views at YMCA Skate Camp".
Read More
Join Vincent Luevanos as he guides you through the many good views of YMCA Skate Camp
Read More
Volcom's Gavin Bottger "Duel For Fuel" video part is going down in the history books!
Read More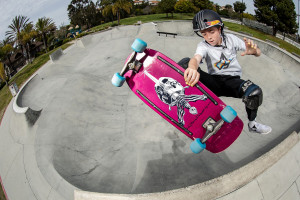 Dave Swift recreated some classic skateboarding memories with some new blood!
Read More
Gavin shows 'Hot Wheels' what "Challenge Accepted" means to him!
Read More
Our friend, Nate Hopewell, invited us over for a backyard mini ramp session. Thank you Nate!
Read More
Check out Gavo and his homies ripping at Woodward in Episode 4 of "Camp Woodward"
Read More
Camp Woodward Season 9 starts things off with, Gavin Bottger!
Read More
Gavin Bottger, Hot Wheels Junior Open Profile
Read More
Gavin Bottger, leading the charge of the next new wave!
Read More