Brad McClain featured in this episode of Pooling Around
Read More
Brad McClain and Charlie Blair doubles
Read More
Brad McClain at Santa Clarita Skatepark
Read More
Brad McClain is a transition destroyer
Read More
Short Film by Desillusion Magazine.
Read More
Brad McClain at Thrasher's Double Rock.
Read More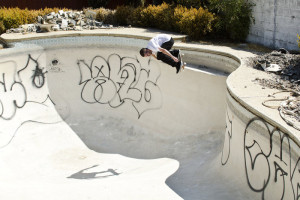 Red Bull Skateboarding ran a cool interview with Brad McClain
Read More
A few videos that will get you psyched to skate this weekend.
Read More
MRZ has taken plenty of awesome photos with the Powell-Peralta guys.
Read More