March 18th, we woke up at 9am and checked out of the hotel shortly after. Our stomachs were growling, meaning it was time for breakfast. We pulled up at a Family Restaurant in Pleasant View that only accepted cash. We didn't have enough cash for each of us, so we sadly piled back into the van. One more hour on the road and we found a Cracker Barrel in Clarksville. It was super packed so we had to split up in to 3 tables. Our waitress said that she skates and has landed a heelflip! After we finished eating, we hopped in the van. "Oh wait... we're missing some people". Deville looked in the rear view mirror to see Lance running after the van. Deville entertained himself by driving away from Lance so that Lance had to keep chasing the van. Lance caught up to the van and so did everybody else. Time to get back on the road. At 12pm we passed a huge farming vehicle in the road. 2 1/2 more hours of driving and we stopped at a Starbucks to fuel up for Killer Skatepark.
We made it to Killer around 3pm and were happily greeted by the owner, Glenn, his wife, two brothers, and the rest of the Killer Skatepark crew! It was packed with people! You had to squeeze by to make it into the skating area. There was a mini ramp with a spine that drew everyone's eyes towards it's direction. (With an exception of Brendon. See the picture below)
Our session started on the mini ramp. The decks were packed with skaters. The energy was amazing and the guys were flying around like speeding bullets! Mighty was skating switch and techy, Charlie was literally bouncing off the walls, Jarren was styling around, Brendon was blasting fs airs and kickflips, Roman was floating above the coping, and Nolan was killing it too. Lance dropped in and did a 360 flip to fakie right away along with plenty of other crazy lip tricks. Corey's leg was bothering him, so he was cheering everyone on. The session was crazy fun. Glenn, the owner of the park got in on it and did a kickflip footplant disaster on the spine out of nowhere! Local flow rippers, Nick and Christopher were destroying the ramp too. Nick had a smile on his face the entire time and Christopher had a bigger bag of tricks than most other 14 year olds.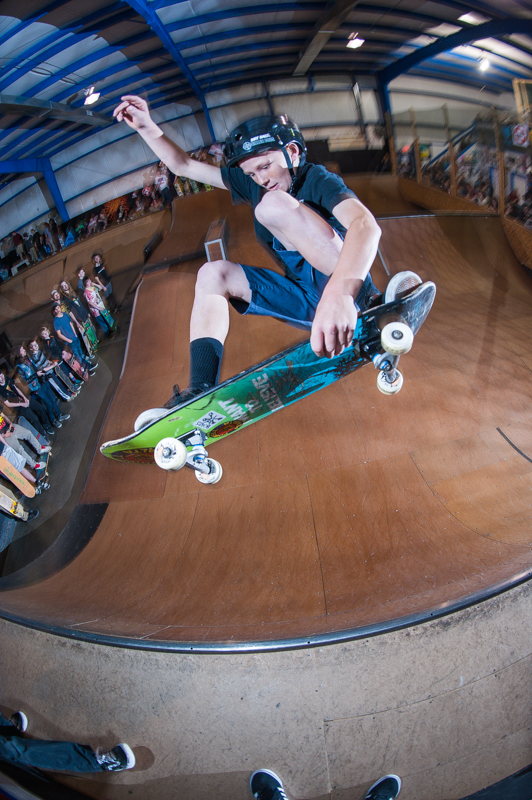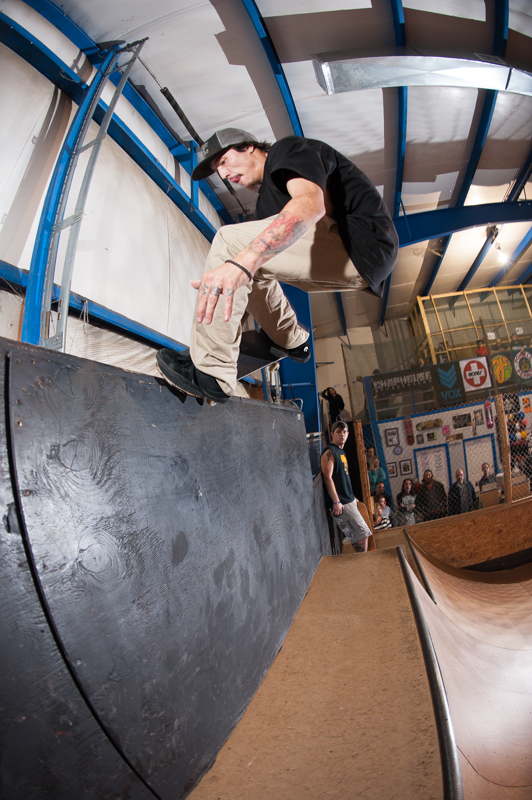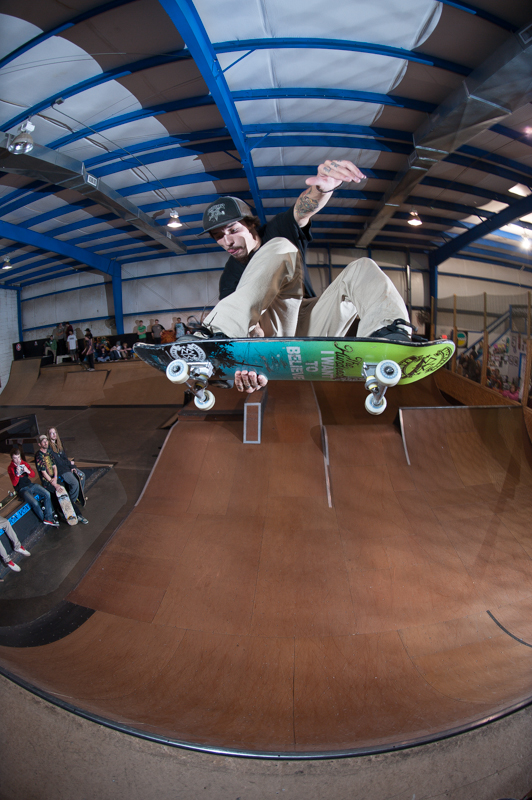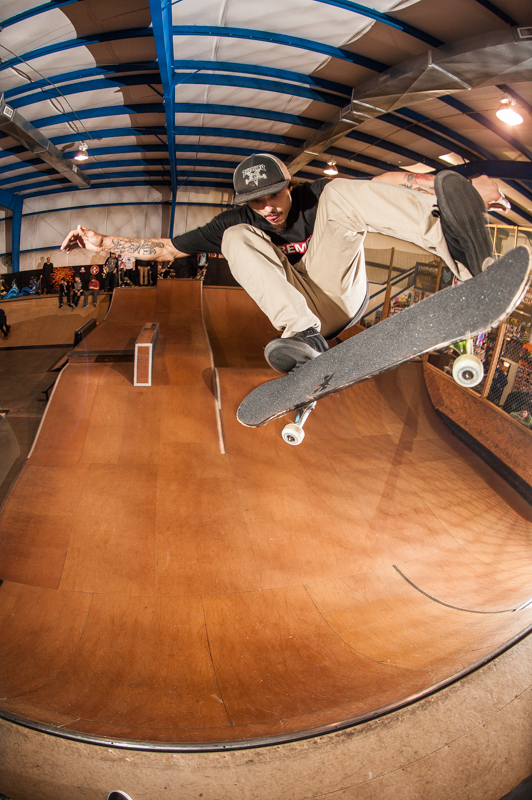 Pizza time! 20 boxes of large pizza from Domino's successfully fed everyone. Now that peeps ate some food and got more energy, it was time to pass out product and set up races/challenges. The race was, first person to run to one wall than turn left, run towards the other wall and touch Charlie would win a complete skateboard. It was a close one but there could only be one winner and he was HYPED. Once the box of product was empty, we asked all the skaters to gather together for a giant group photo. Funny fact about the photo: Roman was waiting in line to go to the bathroom before the photo was taken so he had bail on that, run to get in the group shot, wait til we got a good one, then run straight to the bathroom! Haha, sorry to put you on blast Roman.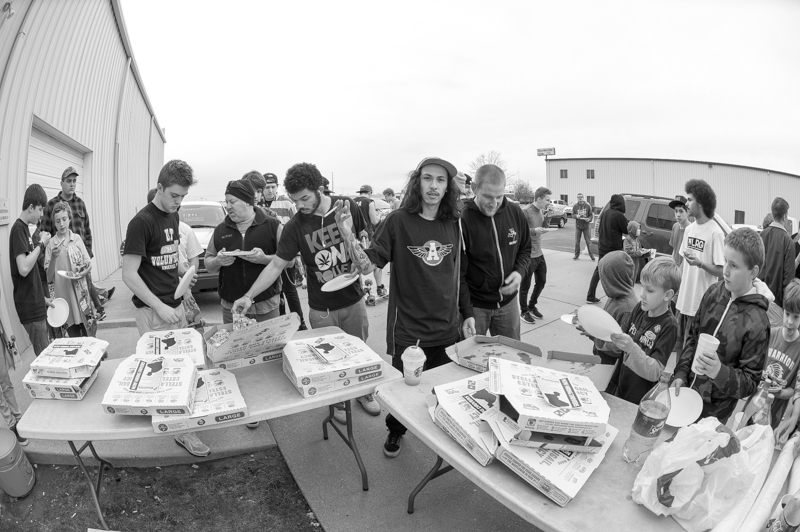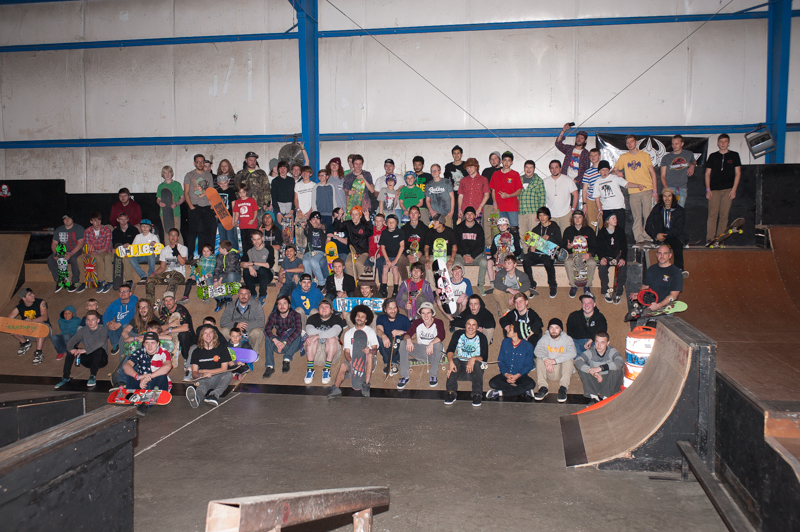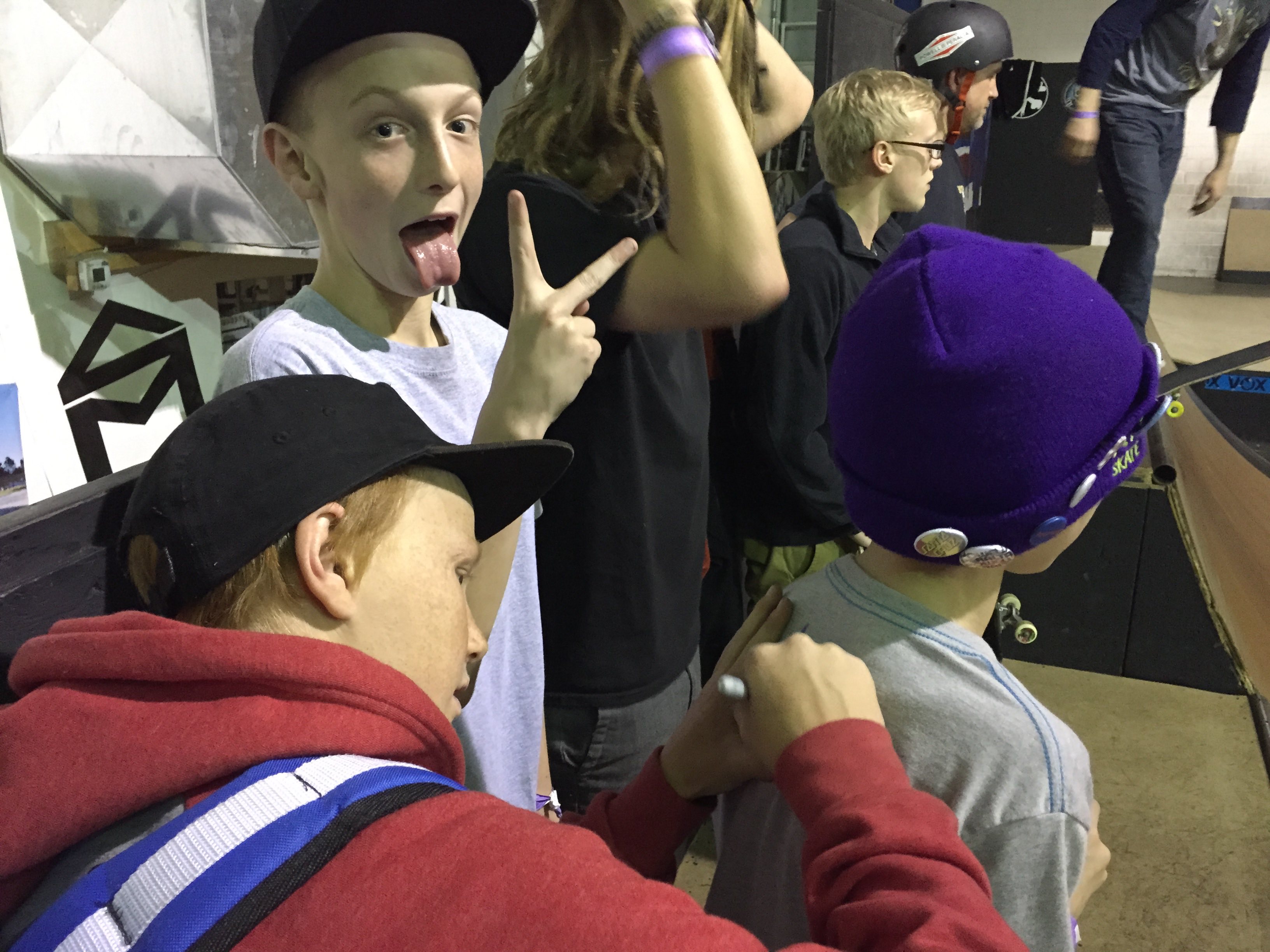 After the group photo, the team still had energy to keep skating. This time their focus was on the wall ride. Jarren got a fs crail slide then started trying it backside. It took a couple of heavy slams then finally he got the golden ticket and rolled away from one. Lance also slammed pretty hard going for a front feeble. He got back up and he too rolled away. Mighty got a nice backside smith then stepped it up with a fs ollie from one ramp to a front smith on the wall ride! All in all, we had plenty of fun and made a lot of new friends at Killer Skatepark. Thanks for having us, Glenn! And thanks Killer Skatepark locals for being the rad people that you guys are!!!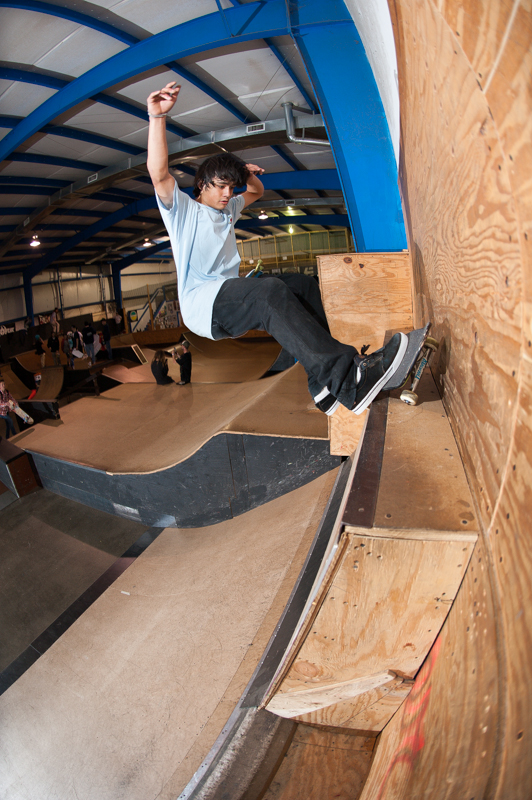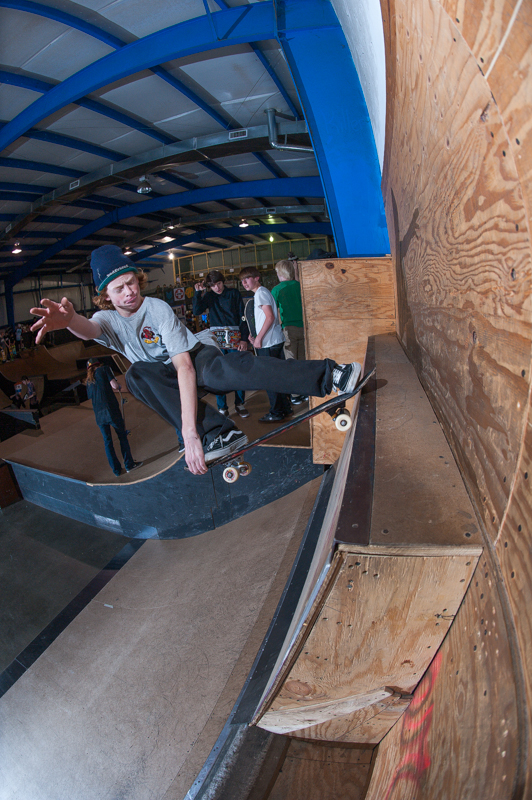 We made one quick Wal Mart stop before heading to our hotel. A certain somebody was have some gas issues so we had him get Pepto Bismol to plug it up. We made it to the hotel then went to sleep with our fingers crossed for no snow in the morning.