The 8.25" Blair Bushido #FlightDeckConstruction board is in stock and Charlie is hyped!
Read More
New Brad McClain footage for the world!
Read More
Cab is featured for REVOLVER's fourth installation of "Ride the Lightning."
Read More
Brodie Penrod, one of the most technically talented skaters out there.
Read More
Hollywood Martinez is an all terrain machine. Bring him to any spot and he'll have something for it.
Read More
Andy Anderson is one of a kind. One of the most interesting and open minded skaters that you could ever meet.
Read More
EDUCATE yourself and your friends about #FlightDeckConstruction.
Read More
Take a look at some of Cab's insanely awesome collections in Transworld Skateboarding's second episode of "SkateHoarders"
Read More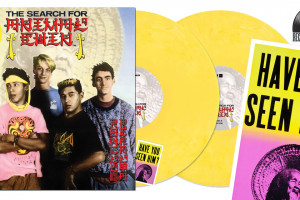 Limited Edition Record Store Day Exclusive Release – The Search For Animal Chin Soundtrack. Available at Record Stores on April 21st 2LP on Yellow Marble Vinyl, Gatefold Vinyl with a collage of unseen photos...
Read More
Brad McClain took off two weeks for some skatepark killage amongst the trees
Read More