Episode 8 of our 'Parks n Wreck' Series, now playing.
Read More
Steve Caballero featured as a special guest in Episode 39 of 'Hawk vs Wolf'.
Read More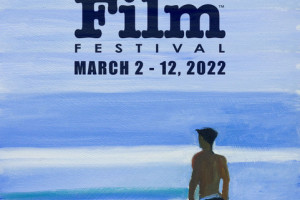 From Award-Winning documentary filmmaker Stacy Peralta comes Patagonia's The Yin and Yang of Gerry Lopez, a film that lifts the veil on one of surfing's most enigmatic heroes.
Read More
'Old Dog, New Tricks' with the Vallely & Hill Skateboards
Read More
Spencer Semien's 'Film Trucks' video part is now playing on the SOLO Skateboard Magazine website.
Read More
The Berrics recently released this 'Who is Andy Anderson' piece.
Read More
Bucky drives special guest and skateboarding legend Steve Caballero up to the grand re-opening of the Huntington Beach Vans skatepark.
Read More
Click in to watch Andy rip at Chevy Chase Skatepark.
Read More