Take a look at some of Cab's insanely awesome collections in Transworld Skateboarding's second episode of "SkateHoarders"
Read More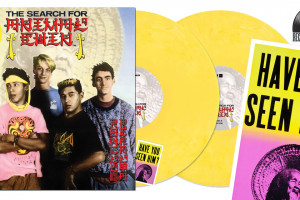 Limited Edition Record Store Day Exclusive Release – The Search For Animal Chin Soundtrack. Available at Record Stores on April 21st 2LP on Yellow Marble Vinyl, Gatefold Vinyl with a collage of unseen photos...
Read More
Brad McClain took off two weeks for some skatepark killage amongst the trees
Read More
In honor of Charlie's birthday, we've put together this edit of him killing it
Read More
Brett Novak never fails to amaze us. He gathered Kilian Martin, Andy Anderson, and Isamu Yamamoto together for this beautiful video project.
Read More
Check out Gavo and his homies ripping at Woodward in Episode 4 of "Camp Woodward"
Read More
Camp Woodward Season 9 starts things off with, Gavin Bottger!
Read More
Once you ride it, you won't want to ride anything else.
Read More
Brad McClain and Scott Decenzo tested out the strength and performance of their Flight decks at The Berrics
Read More