Backyard mini ramp session with Chris Hiett.
Read More
Join in on the Cherry Park session with Zach and Dale.
Read More
Spencer Semien came out with ANOTHER video part!
Read More
'Old Dog, New Tricks' with the Steve Caballero 'Chinese Dragon' Skateboard!
Read More
Short video of Giorgio Zattoni at Oami Skatepark.
Read More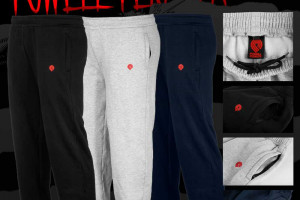 Sweatpants now shipping to skate shops worldwide.
Read More
One minute of John Bradford bangers.
Read More
Steve Caballero, AJ Nelson, Kiko Francisco, and Héricles Fagundes highlights at The Pink Motel, from Shred Fest 2021.
Read More
Learn how to Ollie to Fakie with Bucky Lasek!
Read More
Click in for Cab's Pro-Tec Technique on FS Smith Grinds.
Read More