Any Giorgio Zattoni footage is the best footage!
Read More
Hot off of his win at the Freestyle World Championships, Isamu Yamamoto has come out with a short film filmed and edited by Brett Novak
Read More
Scott Decenzo hit up Wilmington Skatepark with RIDE Channel to film a slow motion edit
Read More
Check out Scott Decenzo in Nigel Alexander's "Day with NKA". Plenty of spots that go unnoticed.
Read More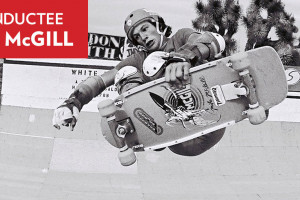 Want to join Mike McGill the night he is inducted into the Skateboarding Hall of Fame?!
Read More
Brad McClain enjoys a session on a backyard mini for RIDE Channel
Read More
Charlie Blair sparked the session all week long at Skatepark of Tampa
Read More
Charlie Blair came through with an extreme variety of the tricks for his In Transition part!
Read More