Our second episode of 'Parks N Wreck' is now playing on YouTube.
Read More
Urethane released a music video for their recently released song, "Gravity." Steve Caballero on the guitar.
Read More
Click in to watch Chris Hiett at Woodward West with the Powell-Peralta Vallely 'Elephant' Reissue skateboard.
Read More
Andy Anderson's "You Should Know" segment from Issue #2 of iDabble VM.
Read More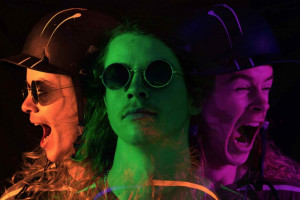 Andy Anderson interviewed by Jim Murphy for JUICE Magazine.
Read More
NKA released the raw footage from Andy's 30 Stair grind.
Read More
Kilian Martin's 'Virtuoso' video is now playing on The Berrics.
Read More
4 minutes of Chris, John, and Julian with the Mini Skull & Sword Complete Skateboard.
Read More
One day at Woodward West with Chris Hiett.
Read More
Spencer Semien released some of his street heat with his very own diss track.
Read More