The future of skateboarding is here! Flip faster, pop faster, and have more confidence when you're skating.
Read More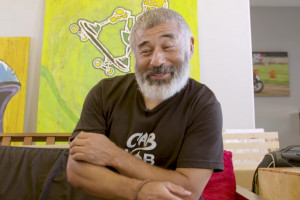 Steve Caballero talks about his favorite skater with TWS
Read More
Our friend, Nate Hopewell, invited us over for a backyard mini ramp session. Thank you Nate!
Read More
Good fun at the Laborchid Day Mini Ramp Jam
Read More
Scott explains that there's always something new and exciting when it comes to finding skate spots. New Skateboard Stories piece here!
Read More
Andy Anderson sat down with Stacy and shared some of his recent thoughts about our Flight decks.
Read More
Brad McClain ripping & sharing his recent thoughts about the FLIGHT decks
Read More
Vincent Luevanos doesn't worry about skating off huge drops anymore thanks to our #FlightDeckConstruction
Read More
The 8.25" Blair Bushido #FlightDeckConstruction board is in stock and Charlie is hyped!
Read More