New 10 Minute video of the Powell-Peralta Squad thrashin in the streets.
Read More
A few hours at The Berrics. Thank you guys for the invite!
Read More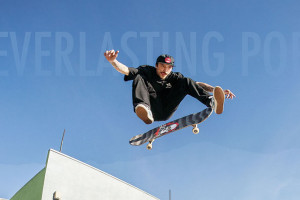 Flight Deck Construction, Charlie's down.
Read More
Check out Phase 2 of Andy Anderson's #DreamTrick at The Berrics
Read More
Andy Anderson took on the #DreamTrick Challenge at The Berrics
Read More
Isamu Yamamoto in Otsu, Japan with Kuma Films
Read More
The Red Dragons released "Double Dragon," a video that features Scott Decenzo.
Read More
Eduardo Naranjo is down for #FlightDeckConstruction
Read More
"Let's Go Skate" footage of Scott Decenzo
Read More
Continue to follow Vincent Luevanos as his guides you through some of the "many good views at YMCA Skate Camp".
Read More