Byron Essert took the win deep in Mexico at the Monterreal Longboard Festival.
Read More
Take a look at the Catalina Classic 2014 course with Kevin Reimer
Read More
Byron Essert celebrates the end of Winter by skating some of his local spots
Read More
Fun day in Santa Barbara with Byron Essert.
Read More
these Wheels at Pike's Peak Downhill.
Read More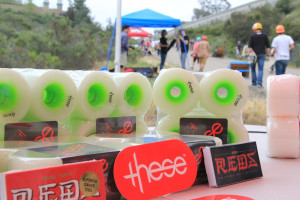 Thanks again to Scott at MuirSkate.com for hosting the 4th Annual Downhill Disco.
Read More
Kevin Reimer, Byron Essert and Pablo Quiles ride down volcanos in Spain.
Read More