Total recap of the Vans Pool Party 2013.
Read More
Vert Attack 7 Pro/Am and Masters Finals Videos
Read More
Rad web edit of the trip around Europe. Make sure to check out the recent issue of The Skateboard Mag to view more on the trip.
Read More
Recap of the Vans BOWL-A-RAMA Bondi 2013
Read More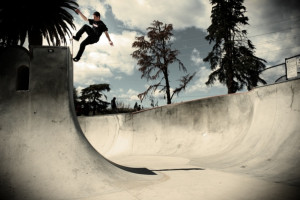 Brad McClain interview in Confusion Magazine.
Read More
Aldrin Garcia, Steven Reeves, and Brad McClain all had great footage in the BONES WHEELS "New Ground" video.
Read More
The wait is over. Watch the BONES WHEELS video now and get your free download off of their website!
Read More
Only one more day until the full release of the BONES WHEELS "NEW GROUND" video!!!
Read More