Kilian Martin spent a few weeks in India to work on a new video.
Read More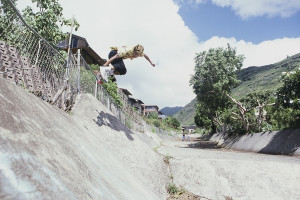 Special sale price for our Powell-Peralta Hawaiian Print shirt.
Read More
A day of filming with Aldrin Garcia at the Sea Hawks 11 stair.
Read More
Steven Reeves wants you to learn backside noseblunts.
Read More
Osiris "Know your Pro"- Chad Bartie
Read More
Jordan Hoffart and Pat Duffy doubles.
Read More
Behind the scenes of Kilian Martin's "Internal Departure."
Read More
"Switch Mongo" is now up on the internet for your enjoyment!
Read More