Highlight reel of Cab's days in the streets.
Read More
Mighty skating a backyard pool in Oxnard
Read More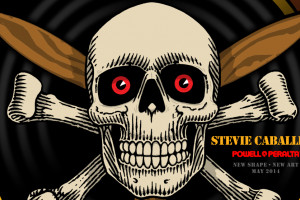 Quick clip of Charlie Blair at Chino Skatepark
Read More
Powell-Peralta in Any Given Saturday
Read More
Brendon Villanueva featured in Thrasher's recent "Firing Line"
Read More
Enjoy these clips of Eddie Moreno, Charlie Blair, and Brendon Villanueva.
Read More
Byron Essert celebrates the end of Winter by skating some of his local spots
Read More
Brad McClain is a transition destroyer
Read More
Brad McClain and Nolan Munroe at Bondi Beach, OZ.
Read More